Dakota Cattle Drive 2017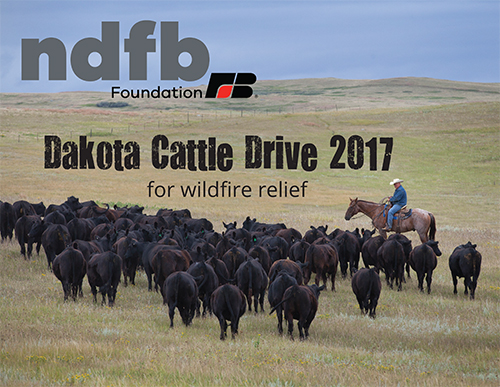 The losses are almost unfathomable. More than 1.3 million acres of land have burned. Thousands of cattle are dead. Livelihoods have been lost.
The NDFB Foundation held Dakota Cattle Drive 2017 at livestock auction barns in the state in April, to help get farmers and ranchers in Colorado, Kansas, Oklahoma and Texas back on their feet after the devastating wildfires that consumed land, livelihoods and even human lives.
Rollover auctions were held at each barn, and ranchers were able to donate a heifer. The rollover auction and the sale of donated heifers generated more than $140,000 to help wildfire victims. Sales were held at the following locations::
Rugby Livestock Auction, Rugby – Monday, April 3
Lake Region Livestock, Devils Lake – Tuesday, April 4
Kist Livestock Auction, Mandan – Wednesday, April 5
Napoleon Livestock, Napoleon – Thursday, April 6
Stockmen's Livestock Exchange, Dickinson - Thursday, April 13
Most importantly, 100 percent of the proceeds from the rollover auction and sale of donated heifers will be sent to Colorado, Kansas, Oklahoma and Texas so funds can be distributed to those who need it most.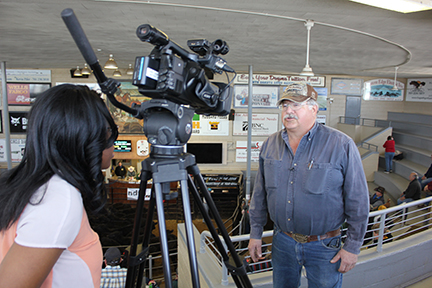 Morton County Farm Bureau member Doug Hille is interviewed by KFYR-TV during the Kist auction.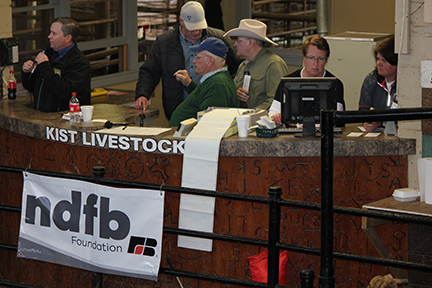 NDFB President Daryl Lies speaks before the bidding gets underway at the Kist auction.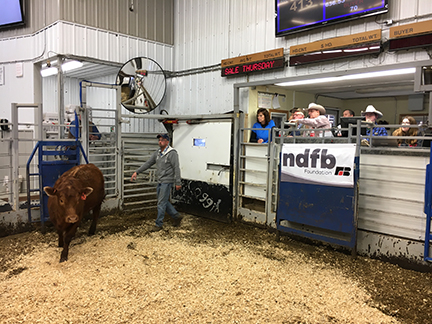 A heifer is auctioned off at the Napoleon Livestock event.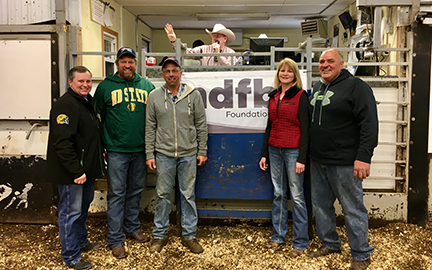 Members of Logan County Farm Bureau pose with NDFB President Daryl Lies (far left) at the auction in Napoleon. From left are Daryl Lies, Jon Grunefelder, Jody Horner, Sonya Gross and Chuck Wald.