Dialogue with Daryl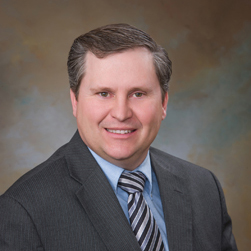 Each week, NDFB President Daryl Lies will weigh in on important issues the organization is working on. Podcasts will run approximately 2-3 minutes.
Subscribe to the RSS feed for NDFB's Dialogue with Daryl
Subscribe to a weekly email alert for NDFB's Dialogue with Daryl
Check out the Dialogue with Daryl Archive for past podcasts.
March 20, 2018: Hot off our NDFB Week celebration last week, this week, we're celebrating Ag Week and Ag Day!
Download the National Ag Week mp3
Read the transcript:
Farming and ranching; an extremely important industry in North Dakota. Last week, we celebrated NDFB Week where a lot of our county Farm Bureaus had promotions, give aways, events to celebrate NDFB and its members as farmers and ranchers.
Well, this week it's National Ag Week, and specifically on Tuesday is National Ag Day. Why is this important? It's important because agriculture is the number one industry in North Dakota and continues to be in a position of prominence not only in our state but in our nation and the world. We are number one in the production of nearly a dozen different commodities. We are number two in several more. And some of them we produce at the rate of 85 percent plus of the national production. Canola and flax are an example of that.
Of course, we are known as part of the bread basket. We produce a lot of wheat in North Dakota. We're number one in spring wheat. Pulse crops are very big in our profile in agriculture in North Dakota. And of course there's the honey from that little honey bee that flies around in the summer time and enjoys those beautiful yellow and blue fields and those purple flowers on our alfalfa if you're a rancher.
But that's not the only thing that makes North Dakota special. What makes North Dakota agriculture special is the people that are involved; it's that farmer and that rancher.
Whether they're a smaller-scaled farmer and rancher, or a larger-scaled farmer and rancher, whether you just sell products locally or you sell products globally. It's the people that work day in and day out to produce the food that our communities, our state, our nation and our world need to provide the nutrition to sustain life.
And so we salute, once again, all farmers and ranchers, and everybody involved in agriculture on this Ag Week.
Or listen via Soundcloud: