Policy & Advocacy - A Voice for you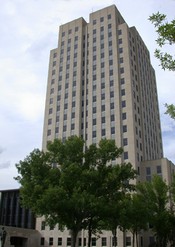 One of the most important services NDFB provides its members is a voice on important issues facing our state and our nation.
Help us advocate for you! Sign up for NDFB Action Alerts and when important issues that require messages to our Congressional delegation or state legislators are needed, we'll email you an Action Alert. The alert will include talking points and will automatically send your message to the correct legislator or Congressman based on your address.
To learn more, view our Action Alerts page.
To subscribe, click here: Action Alerts
Farm Bureau is a grassroots organization. That means that our position on issues begins with our county Farm Bureaus, where ideas become "resolutions." If adopted by the delegates to the NDFB annual meeting, these resolutions become the policy the organization advocates to the state legislature or nationally, to Congress.
It's the machinery our members use to build positive change. The policy development process is the backbone tradition that makes Farm Bureau a progressive, visionary organization, shaping agriculture's -- and North Dakota's -- future through advocacy.