A short NDFB history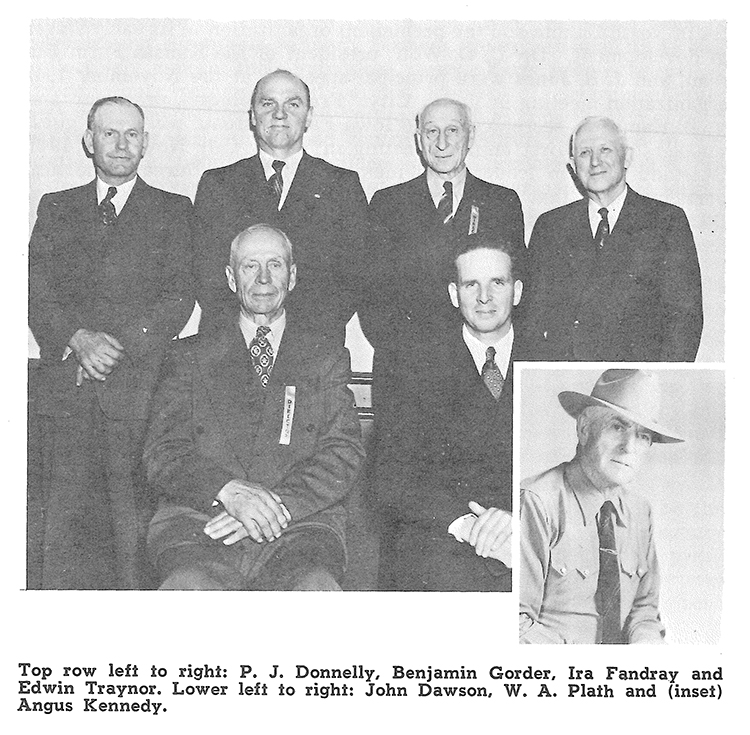 The founders of NDFB believed that if individuals were allowed to progress to the fullest of their capabilities, abilities and ambition, a strong nation would result.
In 1941, three farmers - Wilfred A. Plath of Davenport, B.E. Groom of Langdon and Roy Johnson of Casselton - met with a representative of American Farm Bureau to make plans for an organizational meeting.
On November 14, 1941, that organizational meeting was held at the Gardner Hotel in Fargo. An organization committee of 14 individuals was selected to explain the objective and policies of Farm Bureau as a forerunner to the campaign for charter members.
It was not an easy task. Members of the committee had to devote hours and hours meeting with farmers at the local and county level. But a steadfast belief in the organization's principles drove the enthusiasm of the committee, and a year later, on November 19-20, 1942, Farm Bureau officially organized in Valley City.
Charter members from 21 county Farm Bureaus represented the voting body at that first meeting.
Today, the organization has more than 27,000 members, and 50 organized county Farm Bureaus. The foundation on which the organization was built - a grassroots, member-driven structure - remains solid. Without the volunteers, the individuals on the local level who bring forth the concerns and ideas, the system would not work.