Meet the Promotion & Education Committee
The Promotion and Education Committee is comprised of nine individuals elected from each of the NDFB districts in the state. The committee oversees a variety of programs to help people better understand the important role agriculture plays in our lives. To learn more about P&E, contact NDFB Director of Organizational Development, Joey Bailey. Visit the P&E page on Facebook.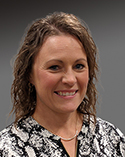 Jolyn Wasem, P&E Chair
District 9 Representative
Jolyn was elected NDFB Promotion and Education Committee chair in 2021. In her role, she has a seat on the NDFB Board of Directors.
Jolyn and her husband, Chris, raise commercial and registered Red Angus and grow crops for feed.
She previously served as the N.D. Cattle Women state president and is still active in the District 4 Cattle Women.
Jolyn and Chris have two daughters.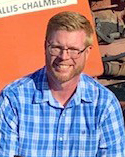 Darin Otto
District 1 Representative
Darin lives on a farm near Crystal, N.D. He drives school bus for Valley-Edinburg Public Schools, is the clerk/treasurer for Crystal Township and operates a fun bus business. He has lived on the family farm all his life and continues to help neighbors during harvest.
He says he became involve in Farm Bureau because misinformation about farming and ranching is so widespread. "Agriculture is the lifeblood of our culture, country, and world," he says.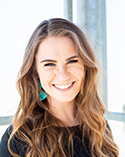 Anna Lemm-Wiegandt
Disrict 2 representative
Anna and her husband, Troy, live in Fargo. Anna curently works for Ag Country as a marketing content specialist. She also has her own photography business. She continues to work on her family's farm where they raise corn, soybeans, small grains and Hereford cattle.
She says she got involved in volunteer service because she loves what Farm Bureau does to advocate for farmers and ranchers. "I am excited to help continue Farm Bureau's mission," she says.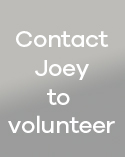 Currently Vacant
District 3 representative
The District 3 P&E Committee position is currently vacant. If you would like to serve on this committee, please contact Joey Bailey at joey@ndfb.org. The District 3 member represents Dickey, LaMoure, Ransom, Richland, and Sargent counties.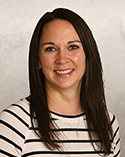 Jennie Brossart
District 4 representative
Jennie and her husband, Chris, farm near Wolford. They raise spring wheat, malting barley, soybeans, canola and corn. Jennie has been active in Farm Bureau on the county level and also is the Little Flower School PTO Secretary and serves on the St Mary's Ladies Committee.
Jennie says she is excited to help educate others about agriculture in our state and says being part of the committee is a way for her to help "on a higher level."
The Brossarts have three children.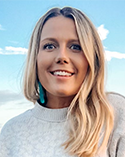 Chelsey Erdmann
District 5 Representative
Chelsey is a sixth generation farmer and rancher from east central North Dakota. Along with her family, they raise seed oats, pinto beans, soybeans, corn, commercial cattle and three kids.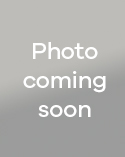 Emily Casner
District 6 Representative
More information coming soon.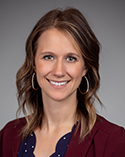 Samantha Froelich
District 7 representative
Sam lives in Lincoln, N.D., and works for First International Bank & Trust in Bismarck as a credit analyst assistant manager. She raises registered Angus and SimAngus cattle with her parents and is involved with her extended family's commercial cow-calf operation and registered Quarter Horse operation. In her free time, she loves attending cattle shows, cheering on the NDSU Bison, and spending time spoiling her niece.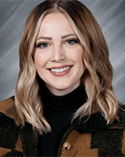 Whitney Wold
District 8 Representative
Whitney and her husband, Blake, live in Watford City. Whitney currently works for the McKenzie County Public School District as a fifth-grade teacher. When she's not teaching, she joins her husband at the ranch and helps raise registered and commercial red angus. Whitney didn't grow up in agriculture, but her small town roots and husband's willingness to show her the ropes has allowed her to make farming and ranching a significant part of her life. She is eager to use her knowledge and skillset as an educator, as well as her ranching experiences to begin promoting and educating others about the important role agriculture plays in our everyday lives.