News
Created: 3/08/16 (Tue) | Topic: Events
And the winners are...
Each year, one of our more popular NDFB Week events is the drawing contest for 4th and 5th grade students. Children were asked to draw North Dakota agriculture jobs. Over 300 entrees were submitted for the contest.
Fourth grade winner is Kelsey Wingenbach from Surrey, N.D. Fifth grade winner is Emma Osier from Gwinner, N.D. Both students will receive $50. KXMC-TV in Minot did a story on Kelsey.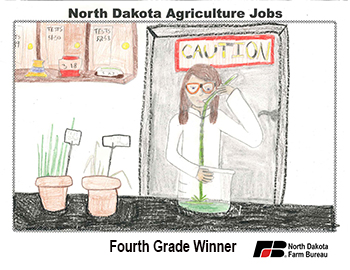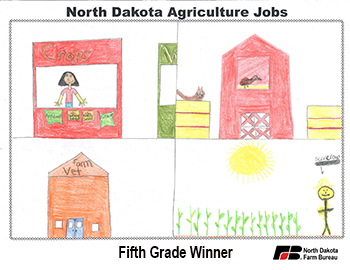 As a member organization, driven by the conservative philosophies this country was founded upon, NDFB puts the power of opportunity into the hands of North Dakotans. Governor Jack Dalrymple has officially declared this week as NDFB Week.
County Farm Bureaus throughout the state showcased the opportunities NDFB offers for the growth and success of agriculture in the state of North Dakota. County Farm Bureaus hosted ag trivia contests, sponsored the Farmland movie, held essay contests and made their presence known in the community.
---
Do you have a news story to share? Send it to us and we might post it on our website!