News
Created: 9/01/17 (Fri) | Topic: Education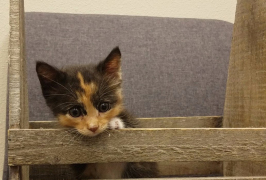 Kitten meets young lady
And it's love at first site! New on the My NDFB Life blog, NDFB Southwest Field Representative Aryel Smith shares what happens when she decides to help out a little four-legged furry creature who lost its mother.
Aryel writes: "I'm a big fan of, "On to the next adventure." Read the rest of the post here.
---
Do you have a news story to share? Send it to us and we might post it on our website!