News
Created: 8/31/10 (Tue) | Topic: Issues
NDFB Vice President makes statement at Measure One press conference
North Dakota Farm Bureau Vice President Doyle Johannes participated in a press conference in Minot this morning for Measure One.
North Dakota Farm Bureau supports Measure One, a measure on the November 2 ballot which will create a North Dakota Legacy Fund utilizing the oil and gas taxes that are accumulating at record levels. As a Constitutional Amendment, the Legacy Fund would be a permanent savings account.
The following statement was issued by Johannes during the press conference: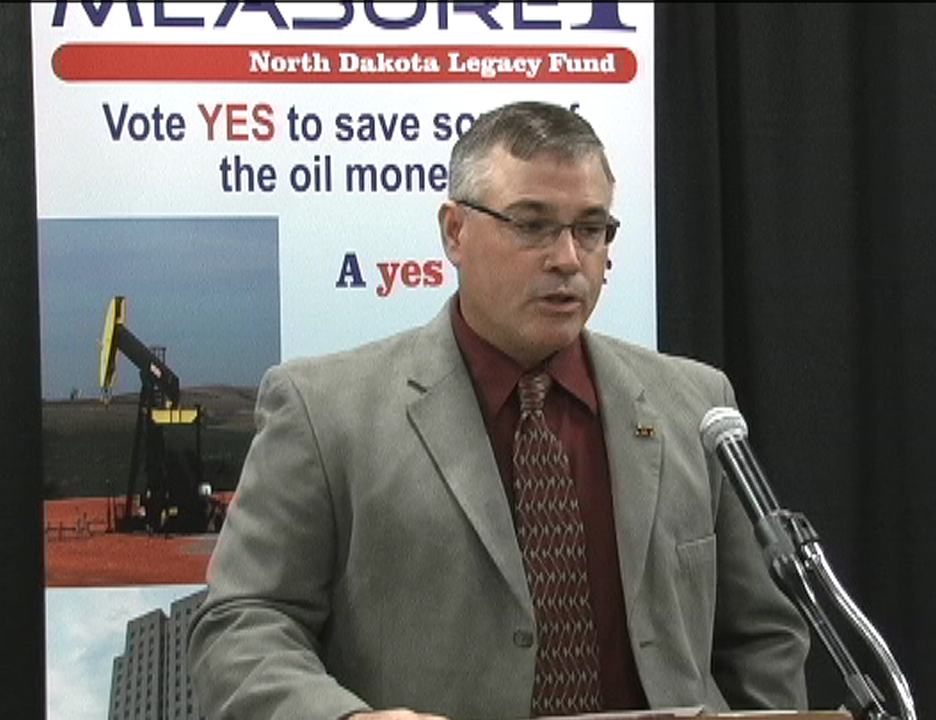 When is the best time to save?
When times are good.
And, unlike the rest of the country, times are pretty good in North Dakota, thanks largely to a booming oil industry.
But we know it won't last forever.
That's why North Dakota Farm Bureau believes it's the right time to pass Measure One and provide North Dakota with a permanent savings account through the Legacy Fund. It's time to practice some fiscal restraint. It's time to start saving. And all we have to do is say "yes" to Measure One when we go to the polls in November.
Yes, it's that easy.
When we vote yes on Measure One, North Dakota gets a savings account using oil and gas taxes that are accumulating at record levels. And we can do it without raising taxes or creating a new tax.
It makes sense to save some of the oil money and let the Legacy Fund grow for our children's and grandchildren's future. As North Dakotans, we don't want to follow the path of Washington, D.C., and gamble away our children's future with excessive spending.
Spend all the oil revenue today or save for a secure future? That's the question on November 2.
When North Dakota Farm Bureau members adopted the policy to support this measure, we simply looked at our children and grandchildren. The choice was easy. Saving some of the oil money now will leave a legacy for the children and grandchildren of this state. It's their legacy. It's our duty.

---
Do you have a news story to share? Send it to us and we might post it on our website!