NDFB Week 2020
The future of agriculture matters. That's why it's so important to help people understand how farmers and ranchers play a vital role in the future of our food security and abundance. One way we do that is through our NDFB Foundation.
The NDFB Foundation's goal is to give hope to the future of agriculture through the power of knowledge. The Foundation provides education outreach to students and hope for farmers and ranchers when disaster strikes.
For NDFB Week 2020, March 8-14, we hope to increase awareness and contributions to the NDFB Foundation. We will also be holding a drawing contest for students in grades 4 and 5 across the state. This year we are asking students to draw and color why they are thankful for North Dakota agriculture. The students didn't disappoint. There were so many wonderful drawings, we are featuring some of the honorable mentions here: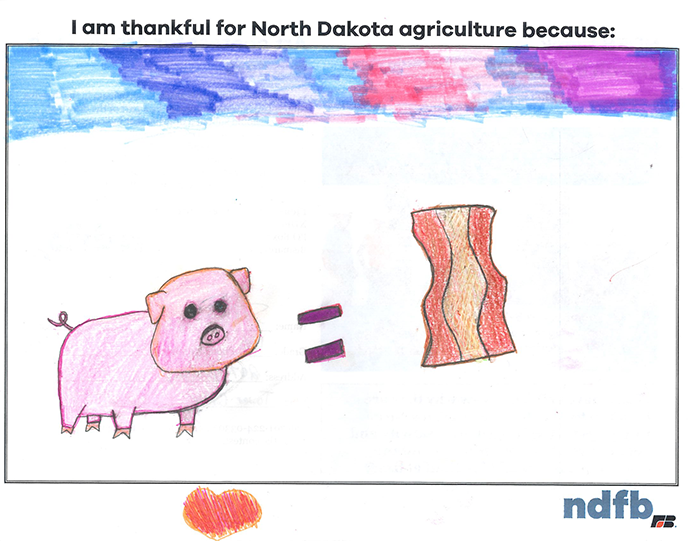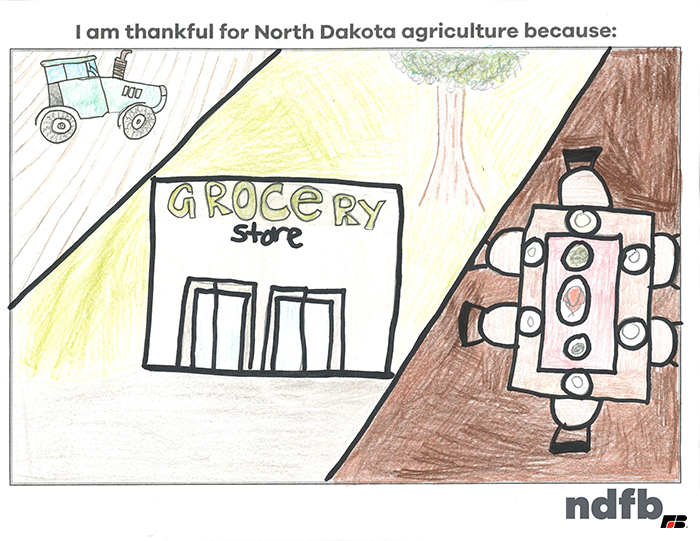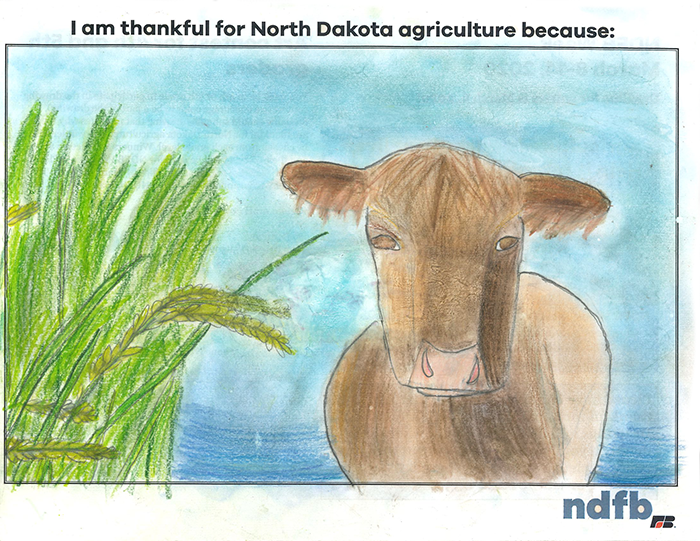 Counties are holding a variety of activities during NDFB Week: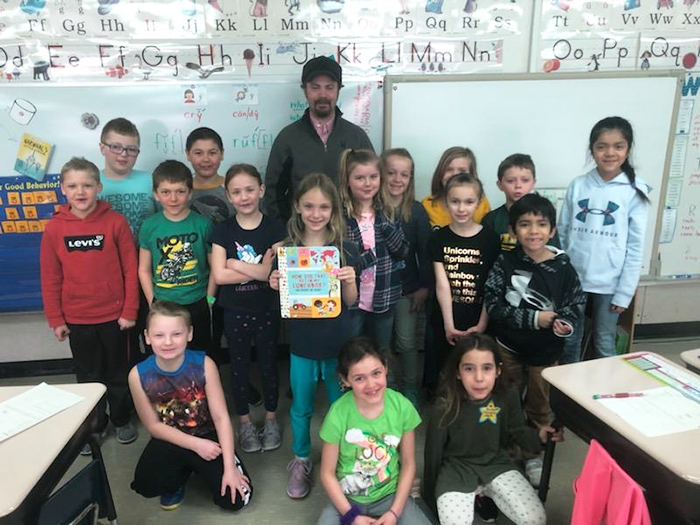 McIntosh County Farm Bureau President Rocky Brown poses with children from Wishek school. The county donated accurate ag books to the classrooms for NDFB Week.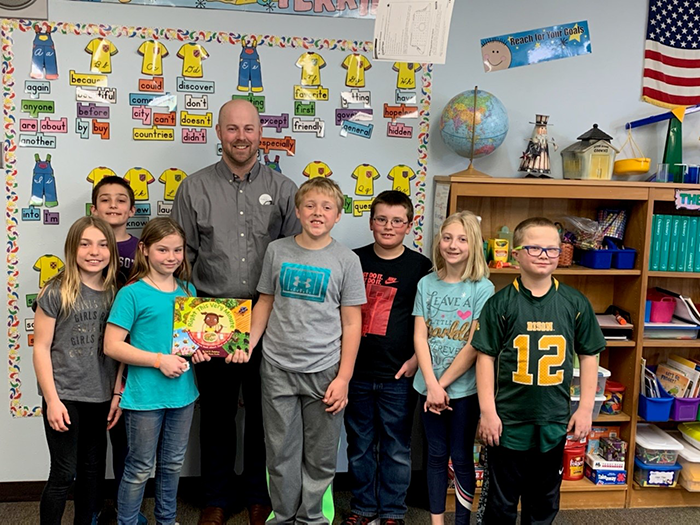 NDFB District 5 Director Jon Leadbetter delivered books to the third-grade class at the Ashley school as part of McIntosh County Farm Bureau's donation of accurate ag books.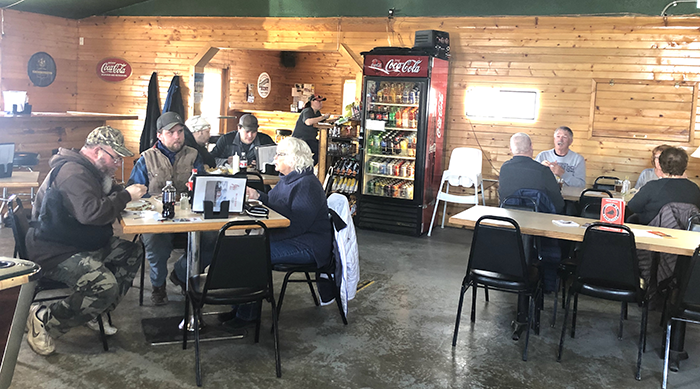 Barnes County Farm Bureau held a Free Meat Monday event in Sanborn on Monday, March 9. The county served hot beef sandwiches with mashed potatoes and gravy from 11 a.m. to 1 p.m. at J&L Bar & Grill.
Find out which counties are holding Free Meat Monday events.
To learn more about the NDFB Foundation, watch this video.
For more information, contact Lisa Hauf or Dawn Smith-Pfeifer