NDFB Week 2021
The future of agriculture matters. That's why it's so important to help people understand how farmers and ranchers play a vital role in the future of our food security and abundance.
NDFB Week is March 7-13. The theme this year is "Working together to help agriculture flourish."
Congratulations to the 2021 drawing contest winners! They are pictured below. And check out some of the highlights from county Farm Bureaus on this page as we receive them.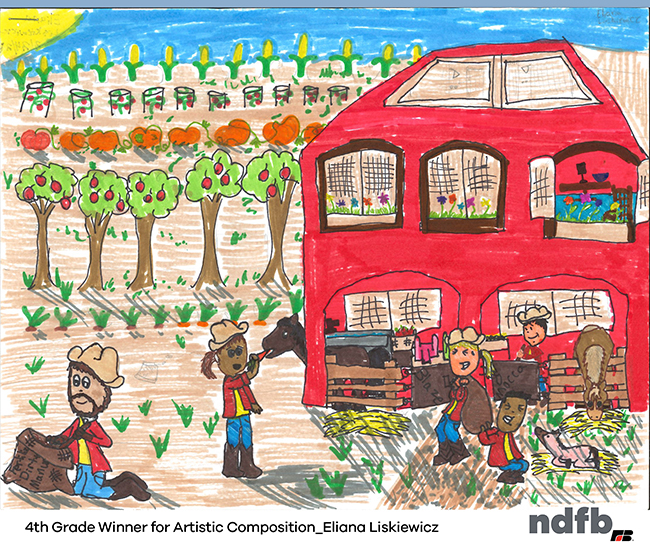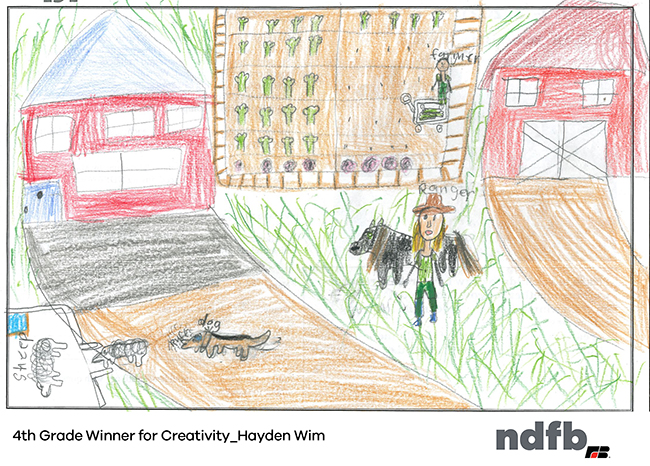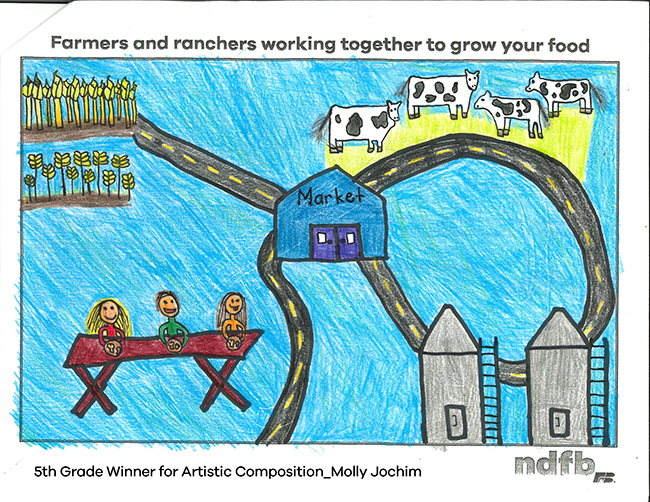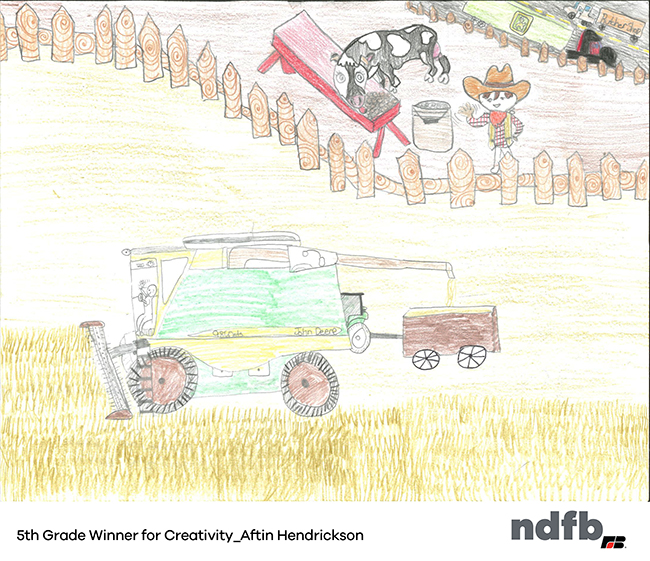 County activities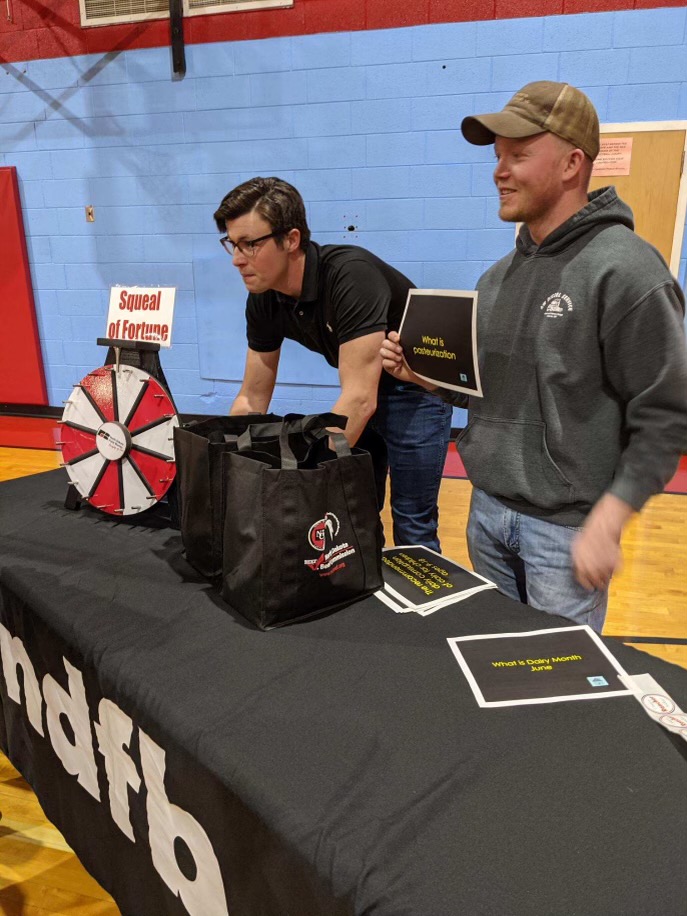 Sargent County Farm Bureau board members Billy Ogdahl and Nick Schutt and Kylie Christianson were on hand yto teach North Sargent School children more about where their food comes from in a NDFB Week event in Gwinner.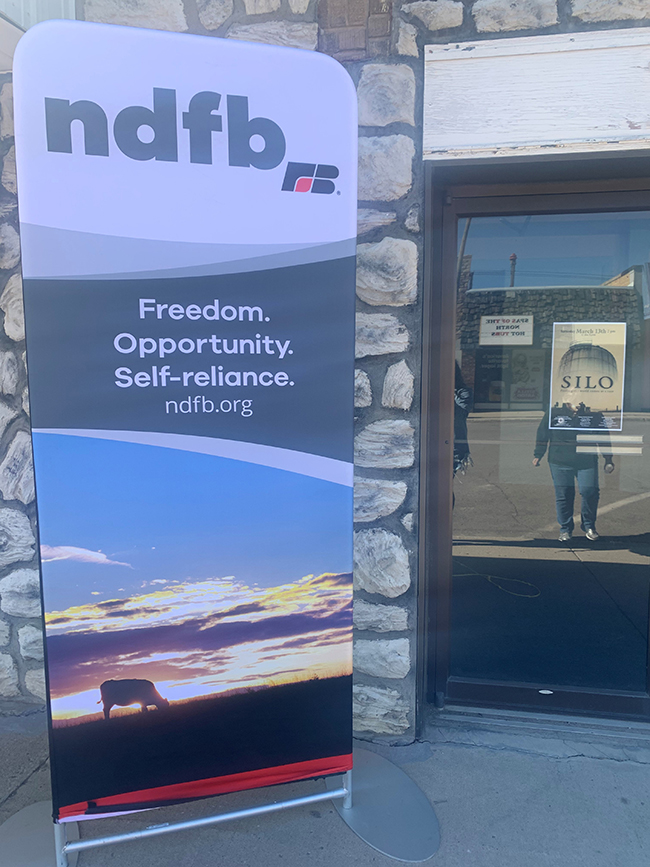 Pierce County Farm Bureau held a screening of the movie Silo at the Lyric Theater in Rugby during NDFB Week. They had close to 40 peoploe in attendance. The local fire station and EMT also were in attendance to talk about grain bin safety.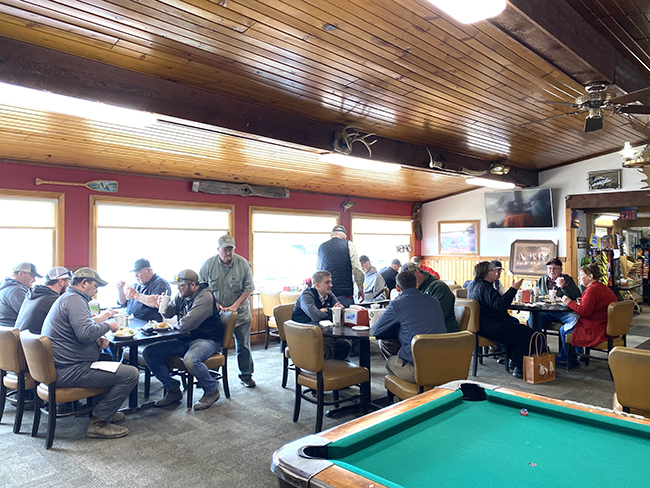 Barnes County Farm Bureau held a Free Meat Monday event on Monday, March 8 in commemoration of NDFB Week. The event was held at the Ashtabula Crossing restaurant. The free meal was served from 11:30 a.m. to 1:30 p.m.More than 30 people were served a delicious meal of pork chops, mashed potatoes, veggies, a bun and a bar for dessert.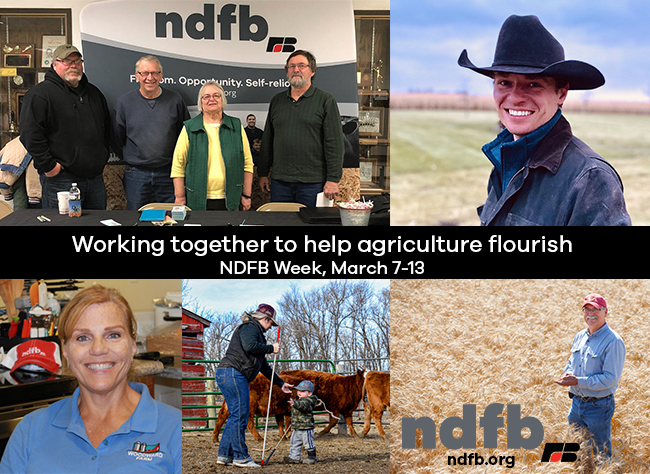 For more information, contact Lisa Hauf or Dawn Smith-Pfeifer