Are you looking for engaging, fast-paced educator workshops that will provide you with new ideas and hands-on, applicable lessons to supplement your curriculum? Join us for one of our 2-day workshops or online credit courses through NDSU.
Click here for current classes, future in-service classes or a Breakout classroom visit
---
The Food, Land & People Program has approximately 10 classes that are offered with NDSU Continuing Education Credit. Workshops include the introduction to lessons, resources, engaging activities, field trips, guest speakers and more. These classes will also provide educators with:
* Supplementary Curriculum for PreK-12
* Professional Development Credit with NDSU
* Reinforcement of Educational Strategies
- Critical thinking
- Problem based learning
- Inquiry based and cooperative learning lessons
One Credit Classes Interdisciplinary Courses for K-12
FLP I—This class is a celebration of how cultures around the world developed based on what the land provided and an awareness of human connections to one's environment. This course includes an introduction to across-the-curriculum lessons and a field trip experience. This is always a favorite among educators across the state!
FLP II—This Land & Water Conservation course includes hands on learning for all educators. We explore lessons for K-12 that focus on many aspects of conservation such as land use, recycling and local issues.
FLP III— This course focuses on nutrition and consumer behavior with lessons for K-12. Eat Well, Be Well Lessons are engaging and easy to implement.
FLP VIII—Growing with STEAM course introduces many lessons that are hands on exploratory lessons with strong STEAM connections.
FLP Institute—New theme/new credit each summer.
Online Courses – Fall and Spring 1 Credit Classes
Educators join interactive video sessions on Zoom and complete the remaining course requirements independently.
Lessons are provided, ideas are exchanged with K-12 teachers from across the state and valuable resources are shared. Visit the NDSU Distance and Continuing Education website for evaluation comments from ND teachers who have taken these courses.
Course Descriptions and Syllabus
---
What do your fellow teachers say following an FLP workshop experience?
"All of the workshops are amazing! There is never a dull moment and you can easily integrate the lessons into your classroom." - Jenna F. of West Fargo
"These resources are valuable to any teacher looking to add zest to their teaching. As teachers we are looking for enrichment opportunities to incorporate into our standards based curriculum, and I was fortunate to find it right under my fingertips with FLP - this course was worth every penny!!" Julia P. of Fargo
"If you haven't taken a FLP course yet, you NEED to!!" Kathy T. of Minot
"These classes are so fun, hands-on and we received so many resources!" Darla T. of Bismarck
NDFB - Committed to Education of our Future Generations
Where does food come from? The grocery store or the local deli? In our highly urbanized society today, the vast majority of our students have limited contact with agriculture and are alarmingly ignorant about the source of their most basic food. In fact, the average person is now over four generations removed from a farm. That means our young people no longer go to Grandpa and Grandma's farm to visit the animals and ride the tractor.... the vast majority do not have relatives on the farm at all!
Project Food, Land & People is a non-profit organization made up of volunteers from across United States, who are dedicated to teaching the next generation about agriculture. For the past 30 years FLP has been offering exciting, standards-based curriculum to classrooms across the country, educating students of all backgrounds in rural, suburban, and urban school settings. FLP produces lessons written by educators for educators, of the highest quality that are piloted in classrooms to measure and strengthen their imp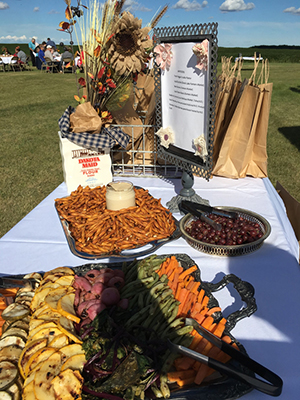 act.
Project FLP in North Dakota is supported by the ND Farm Bureau and the ND Department of Agriculture/Ag in the Classroom Program. Credit workshops for educators are held both online and face-to-face.
Other valuable Web resource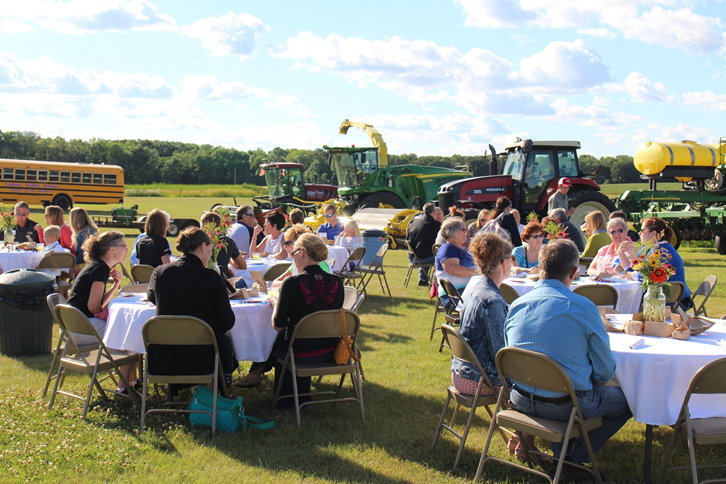 s:
See Sample Lesson at www.foodlandpeople.org